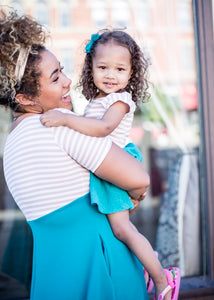 Hey! I'm Kiana Cena, a twenty-something biracial curly-haired gal with an Italian husband and fairly messy life. I love spreading messages of self-love, body positivity and empowering feminism. And I love London Bridges Clothing because they represent all of these things to me. This company is one with a real heart and mission to inspire women to feel their best and most confident – and what better way than how they lead by example with their founder/creator/mother Holly. A woman-built company focused on strengthening other women – it just doesn't get better than that (well except for the pockets!) Here...
---
• apparel piece • comfortable apparel • Dressing up or down an Everyday Dress • variety of styles and patterns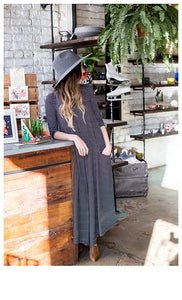 When we want to wear comfortable apparel, we often throw on our favorite pair of jeans or a cozy sweatshirt, but the right dress can be just as comfortable. Along with giving you that cuddle up, cozy feel, an "Everyday Dress" can be dressed up or down depending on the day and what you have planned. Dressing the "Everyday Dress" Up and Down Wearing an "Everyday Dress" Every Day Available in a variety of styles and patterns, relaxed dresses are perfect for your day-to-day activities. Whether your day consists of getting the kids off to school and errands or a...
---
• dresses • girls dresses • layering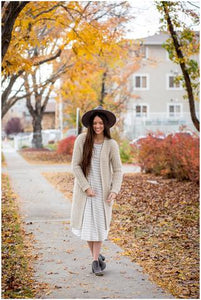 How to layer for winter includes tips like wearing a long dress over tights, a warm hat and a sweater.
---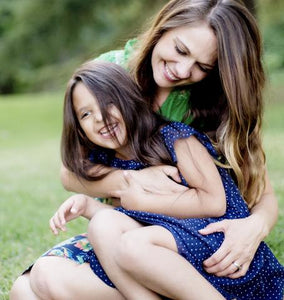 I wanted to share a little insight into my life with a child with a sensory processing disorder.  In particularly Tactile Sensitivity. Before I tell my story, I want to very briefly explain what Sensory Processing Disorder (SPD) is. One out of six kids deal with SPD daily, yet so few people have even heard of it. I myself had never heard of it until five years ago when we discovered that our daughter London has it. It took a lot of time and research to even figure out what she was dealing with. Even the doctors that we took...
---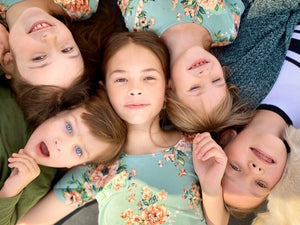 4 tips for photo shoots include choosing the right apparel, finding the perfect location, showing affection for one another during the shoot and taking the pics at the right time.